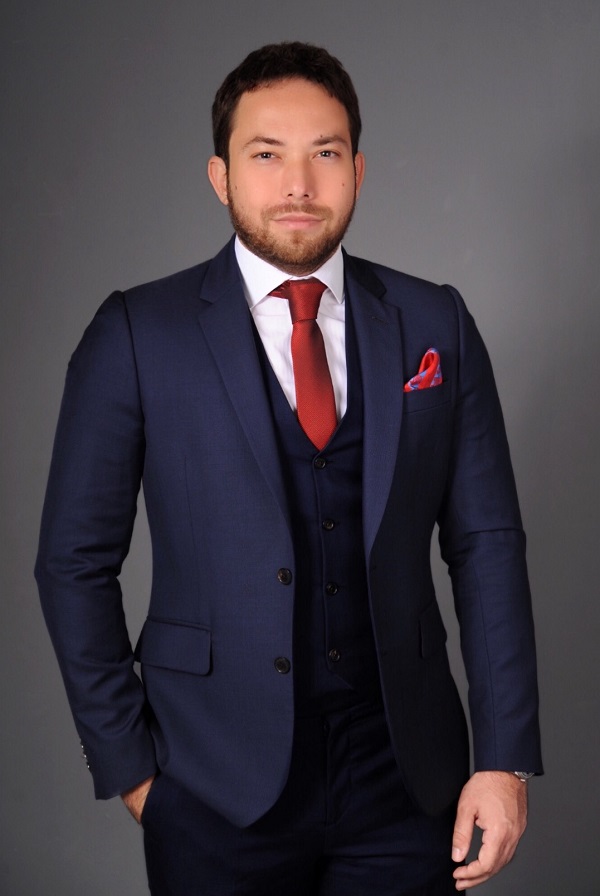 Managing Partner – Erman M. Yurdakul, LL.M.
Erman M. Yurdakul, LL.M. serves as the sole owner and managing partner of the Yurdakul International Legal Consultancy. His practice primarily focuses on Turkish and International corporate-commercial and finance laws.
He has extensive experience in structuring, negotiating and implementing a wide variety of mergers and acquisitions, joint ventures, strategic alliances, corporate partnering, energy and technology transactions.
He has been counselling multinational and international companies in Turkey for more than ten years and advising the top executives and the boards in relation to the dynamics challenging within their fields.
Throughout his career, he has completed great numbers of project financing deals for a total amount of more than ten billion USD. His praiseworthy negotiation and legal skills enabled him gaining the reputation which all our clients depend on.
He is regarded as one of the few experts in aircraft finance in Turkey which is quite a niche field.
He leads his team in many fields of law and practice, it is noteworthy that he is always one step further from his clients in order for them to be ready for the new challenges that they would face. He also advises and encourages his team to have such a vision.
It should be noted that he is also very well-known as a renewable energy expert as he has represented worldwide known renewable energy clients having merger and acquisition deals in such a promising sector in Turkey for an amount more than three billion USD in the last decade.
He has represented numerous domestic and multinational clients in connection with Turkey and cross-border business and investment transactions, with particular focus on Mergers &Acquisitions, Energy, Pharmaceutical, Transportation and Project Finance.
He has specialized experience in private equity, public and private mergers and acquisitions. This experience encompasses domestic and cross-border acquisitions, disposals, joint ventures and complex restructuring transactions. He has advised clients including private equity institutions and investors as well as major corporates.
Before founding Yurdakul International Legal Consultancy, he worked as a leading professional as for the major international law firms in Istanbul/Turkey and France in different roles.
Academical Qualifications
Bachelor Degree- Yeditepe University Law School (BA), (Istanbul, Turkey).
Advanced LL.M. Degree-Leiden University Law School on European and International Business Law, (LL.M) (Leiden, the Netherlands).
Partner – Begüm Giray, LL.M.
Begüm Giray is one of the partners in Yurdakul International Legal Consultancy.
She devotes her practice mainly to litigation and private arbitration. She principally represents clients before the courts in cases spanning a wide range of areas, including competition, intellectual property law, health law, contractual disputes, intellectual property issues and white-collar criminal and regulatory matters.
Ms. Begüm Giray is considered to be one of the best lawyers in Turkey with regards to her experience in the Health Industry. She has represented various clients including national and international pharmaceutical companies as well as their suppliers, private hospitals, heathcare professionals, doctors and even patients.
Ms. Begüm Giray represents clients in all aspects of litigation and private arbitration as case may be, including:
Competition Law,

Labor Law,

Contractual Disputes,

Family and Inheritance Law Matters,

Intellectual Property Litigation,

Product Liability,

Securities Litigation,

Malpractice & Professional Liability,

Enforcement of the Judgments of the Local Courts,

Recognition and Enforcement of the Judgments of the Foreign Courts,

Enforcement of the International and National Arbitral Awards,

Debt Collection.
She is also a professional well-known with her columns on legal issues published on various major national newletters and magazines including Hurriyet Aile and Cosmopolitan.
Academical Qualifications
Bachelor Degree- Yeditepe University Law School (BA), (Istanbul, Turkey).
LL.M. Degree-Kadir Has University Law School on Health Law, (LL.M) (Istanbul, Turkey).